MINI Cooper Car Cover - Outdoor/ Fitted/ Deluxe - Stormforce - R58 / R59 Models
Product Information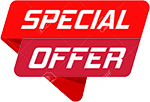 $99.99
This listing is for a MINI Cooper Coupe Stormforce Outdoor Vehicle Cover.

This cover is made out of a unique fabric that is a result of years of research and development to produce a fully waterproof cover that is also breathable. These covers utilise modern high-tech manufacturing techniques that ensure that maximum protection for your MINI's paint and bodywork is maintained through years of service.

These top ranked vehicle covers are a flagship product from a world renowned manufacturer and are suitable for both indoor and outdoor use. They feature a 4 layer construction that includes a strong, robust outer layer, padded second layer & a soft inner lining. The third layer is a special waterproof/breathable membrane that allows damp andmoisture to escape from the covered vehicle but stops rain anddew from penetrating the cover. All 4 layers are bonded together andthe resulting fabric has a sturdy, padded feel. These covers protect against hot sunshine, rain, hail, snow, frost, tree sap, birds, pets, dirt, dust, scuffs andscratches and are100% ultraviolet resistant.

Double stitched hems ensure long life andtotal outdoor protection. They are suitable for year round use in all weather conditions and are incredibly strong. In very low temperatures, the fabric remains pliable andin strong, hot sunshine they keep interiors cool andprotect from top/interior fade, paint damage andother sunshine degeneration.

Features:
Made specifically for the MINI Coupe
Imported from England

Breathable 4 layer fabric to allow moisture anddamp to escape
Double stitched hems for strength andlong life
Detachable Underbody securing straps with soft silicone fastener covers
Elasticated front and rear hems for snug fit
100% Ultra violet resistant fabric to prevent paint fade
Special waterproof/breathable membrane layer
Side panel eyelets included for optional locking kit
Separate sturdy zipped storage bag
Please note!
These are generic images. You will get the cover that is made specifically for your R58/ R59 MINI.
This is a close out item. We are reducing our stock of car covers. These are being sold below cost! All sales final.