MINI Cooper w/ Rally Lights Platypus License Plate Mount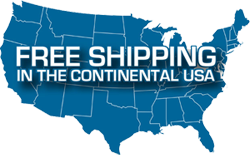 We believe that touchless is the only kind of automatic car wash anyone should subject their MINI's paint job to.
MINI Cooper Front License Plate Holder
The Platypus is a front license plate bracket that is made in the USA to exacting specifications. It is one of the best MINI Cooper accessories for keeping your license plate holder legal with no drilling required.
Removable
In many states, you need a front plate on your MINI, but that does not mean you have to drill it in permanently. This Platypus is designed to fit the existing port on the front bumper of a Cooper for model years from 2015 to 2019. This method of installing the front plate is common and legal in all states that require front license plates. At times when the plate is not needed, it can be removed easily, leaving no trace that it was ever there.
Quick Release
We believe that touchless is the only kind of automatic car wash anyone should subject their MINI's paint job to. If you absolutely need to use a rag car wash, then the Platypus should be removed to avoid getting caught up in the machine. We have planned for this. Using the included flat wrench you can loosen the bolt a ¼ turn and then slide the plate off before the wash. This takes less than a minute. Although we have never had a plate backing come loose accidentally, each plate backing is balanced such that if it did the plate would hang and not fall off.
Exact Fit for Your MINI
This is not a one size fits all system. After a decade of experience fitting hundreds of models and trim levels this is our exact fit front plate bracket for a 2015-2019 MINI Cooper. The Platypus is exceptionally stable because we do not build in the adjustability that more universal kits require.
Materials
The black powder-coated mounting plate is the full size of your license plate and includes stainless steel button head screws that look excellent.
The stud portion is machined from 6061 aluminum and black anodized. We make the studs at the high end of the receivers tolerance, that way the stud fits tight and stays put while you drive (this means that the stud will not go in without a wrench, like the stock tow hook does).
The hardware provided is the exact length for your plate mount and will not stick through the back to scratch your bumper. If you would like to install a plate frame or plate cover, you will need a longer set of hardware, available here for $2. We also offer both lengths in a black stainless steel option!
The placement of this Platypus kit will avoid triggering the PDC sensors on your MINI. At most, you will need to manually adjust the angle of the plate once installed to ensure the whole plate is out of the view of the sensor.