MINI Cooper S Titanium Turbo Heat Shield by NM Engineering (R55 / R56 / R57 / R58 / R59 Models - N18 Engine)
Product Information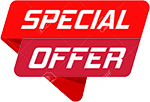 $142.99
Titanium Turbo Heat Shield by NM Engineering for the Cooper S (R55 / R56 / R57 / R58 / R59 Models - N18 Engine)

NM Engineering has always used the finest materials in its manufacturing, including products constructed from T-304 stainless, 6061-T6 and 7075-T6 aluminum. With that in mind, NM has taken the next step with its new TitaNM product line which features parts utilizing titanium.
NM's new TitaNM turbo heat shield is designed to redirect heat from the turbocharger down and around the engine. This reduces intake temps and protects the paint on the bonnet. Unlike other heat shields, NM's does not completely encase the turbo as it would severely hamper the turbocharger's heat dissipation and reliability. NM's heat shield is commercially pure (CP grade) titanium.
Notes:
Finish: Brushed Titanium

Fits:
MINI Cooper S Clubman R55 (2011-2014)
MINI Cooper JCW Clubman R55 (2013-2014)
MINI Cooper S R56 Hatchback (2011-2013)
MINI Cooper JCW R56 Hatchback (2013)
MINI Cooper S R57 Convertible (2011-2015)
MINI Cooper JCW R57 Convertible (2013-2015)
MINI Cooper S and JCW Coupe R58 (2012-2015)
MINI Cooper S and JCW Roadster R59 (2012-2015)
MINI Cooper S and JCW Countryman R60 (2011-2016)
MINI Cooper S and JCW Paceman R61 (2013-2016)