MINI Cooper 17" Custom Wheels by Lorinser - Silver Finish (R50 / R52 / R53 / R55 / R56 / R57 / R58 / R59 Model) – R99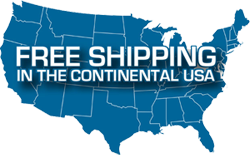 Upgrade your MINI with these 17" Custom Fusion Wheels by Lorinser!
Even when stationary, Lorinser's refined wheels will impress all who see it!
Designed in Germany by the legendary Mercedes Benz Tuner Lorinser and now available in North America exclusively from MADNESS Autoworks, the newly released Lorinser tuning accessories are guaranteed to set your new MINI apart from the crowd.
We offer full installation on all the Lorinser Products at our facility or can also ship individual pieces.
This listing is for a set of custom 7.5x17" Lorinser Wheels in a Black Satin Finish.
These wheels are also available in a Black Satin Finish. Please check out our other listing for the Silver Version of these wheels.
Features:
17x7.5"
ET40
Custom Silver Finish
Genuine Lorinser Product
Imported from Germany
TUV Certified
We are an Authorized Lorinser Installer and Distributor
Full installation and customization available on premises
Tires are not included, but available on request
We offer complete tire, tmps, wheel, mounted and balanced sets on request
Wheel/ Tire Trade Ins available
Fits the following models:
R50
MINI Cooper Hatchback – 2002-2006
R52
MINI Cooper Convertible – 2004-2008
R52
MINI Cooper
S
Convertible – 2004-2008
R53
MINI Cooper
S
Hatchback – 2002-2006
R55
MINI Cooper Clubman - 2008-2014
R55
MINI Cooper
S
Clubman - 2008-2014
R56
MINI Cooper Hatchback - 2007-2013
R56
MINI Cooper
S
Hatchback - 2007-2013
R57
MINI Cooper Convertible - 2009-2015
R57
MINI Cooper
S
Convertible - 2009-2015
R58
MINI Cooper Coupe - 2012-2015
R58
MINI Cooper
S
Coupe - 2012-2015
R59
MINI Cooper Roadster - 2012-2015
R59
MINI Cooper
S
Roadster - 2012-2015