MINI Convertible S R52 Dipstick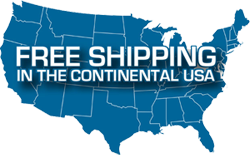 Better Than The Stock MINI Dipstick
This Dipper was created to read just like the stock one. The lowest hole indicates you need to add approx. 1 quart of oil, the middle point indicates about 1/2 quart of oil, and the top hole means your oil is full.
This first generation model fits all supercharged MINI engines. So if you've got a Cooper S or JCW model this dipstick will fit your Convertible S R52 (2004-2008) perfectly.
If you're looking for a non-S version, we've got some bad news-we don't make one. Nothing against 'Justa Coopers,' there just are not as many around these days!
Features:
The CravenSpeed Dipstick will never break (besides, if it did, you know we would replace it!)
The stainless steel sinker has holes that catch oil making it very easy to read.
The flexible, stainless steel spring that makes up the length of the stick will not get caught or break like the stocker.
Trade the yellow plastic for a Red Powder Coated aluminum handle for a substantially improved look.