MINI Convertible F57 Rally Light Kit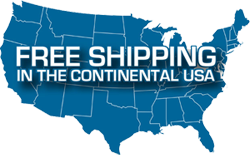 Great addition for anyone that spends time driving at night
Rally heritage, modern convenience
Recreate the look of the iconic MINI rally cars of the 1960s, and brighten up the night with a pair of PIAA LED auxiliary lights. This kit includes everything you need (including the lights) to install two PIAA LP550 driving lights on the front of your Convertible F57 (2016-2019). For more info on the lights check them out on the PIAA website. Even if you aren't planning on entering into Rally Monte Carlo anytime soon, these lights are a great addition for anyone that spends time driving at night.
Sturdy mounts
To ensure both easy installation and a sturdy mounting platform for the lights, we designed a two piece bracket that clamps to the v-brace behind the grill. The main part of the bracket is laser cut from stainless steel while the clamping side is machined from aluminum. Both parts are powder coated black and stainless hardware is used to eliminate the possibility of corrosion.
Simple wiring
You don't need an electrical engineering degree to integrate these lights into your MINI's lighting system. PIAA kindly provides a wiring harness with each kit, and with the addition of the included add-a-circuit connector, it's basically a plug-n-play install. Full install instructions can be found here if you'd like to learn more about the process.
We've got your back
We pride ourselves on having the best customer service in the game. If you need anything at all, from help with the install to fantasy football advice, give us a call, drop us a line, or chat us up. We are always happy to help, and will stand behind everything we make.