MINI Cabrio R52 GoPro Camera Mount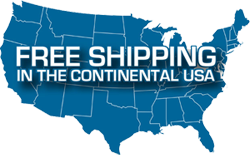 Sturdy Tow Hook Mount for the GoPro on Your Cabrio R52.
The CravenSpeed Tow Hook GoPro mount utilizes the factory towing eye receiver found in your front and rear bumper. It provides an extremely solid platform for mounting any GoPro camera. We all know that speed doesn't always translate very well on camera. Sometimes autocross runs can be made to look like parade laps. Because our mount attaches at a low point on the vehicle, the resulting camera angle provides a much better feeling of speed in your footage.
Do You Really Trust a Suction Cup?
The CravenSpeed mount is tough and reliable; the parts are machined from solid 6061 aluminum and bolted together with stainless steel hardware. Suction cups are very unreliable. They stick to glass pretty well as long as it's clean, but can't really be trusted to hold up over long periods. GoPros are pretty tough, but the consequences can be expensive if a suction cup fails when mounted on the outside of the car, not to mention the marks, dents and scratches that are associated with using them on paint. With this unique front bumper perspective you not only see the road well, but you also hear the engine noise, not just wind! You also get a mount that bolts on, and can be trusted to never fail.